Philips Hue white ambiance can help you to fall asleep and wake up gently. It can energize you and help you to concentrate, read and relax. Set the right ambiance with a range of white light, from cool daylight to relaxing warm white light.
Specifications:
Color temperature: 2200K-6500K
Diameter: 62 mm
Fitting: E27
Form factor: A60
Height: 110 mm
Input voltage: 220V-240V
Lifetime: 25,000 hour(s)
Light output: Warm to cool white light
Lumen output: 806 lm
Max. operation power: 9.5 W
Max. standby power: 0.1 W
Number of switching cycles: 50,000
Power factor: >0.5
Rated lifetime: 25,000 hour(s)
Wattage: 9.5 W
Wattage equivalent: 60 W
Communication protocol: Zigbee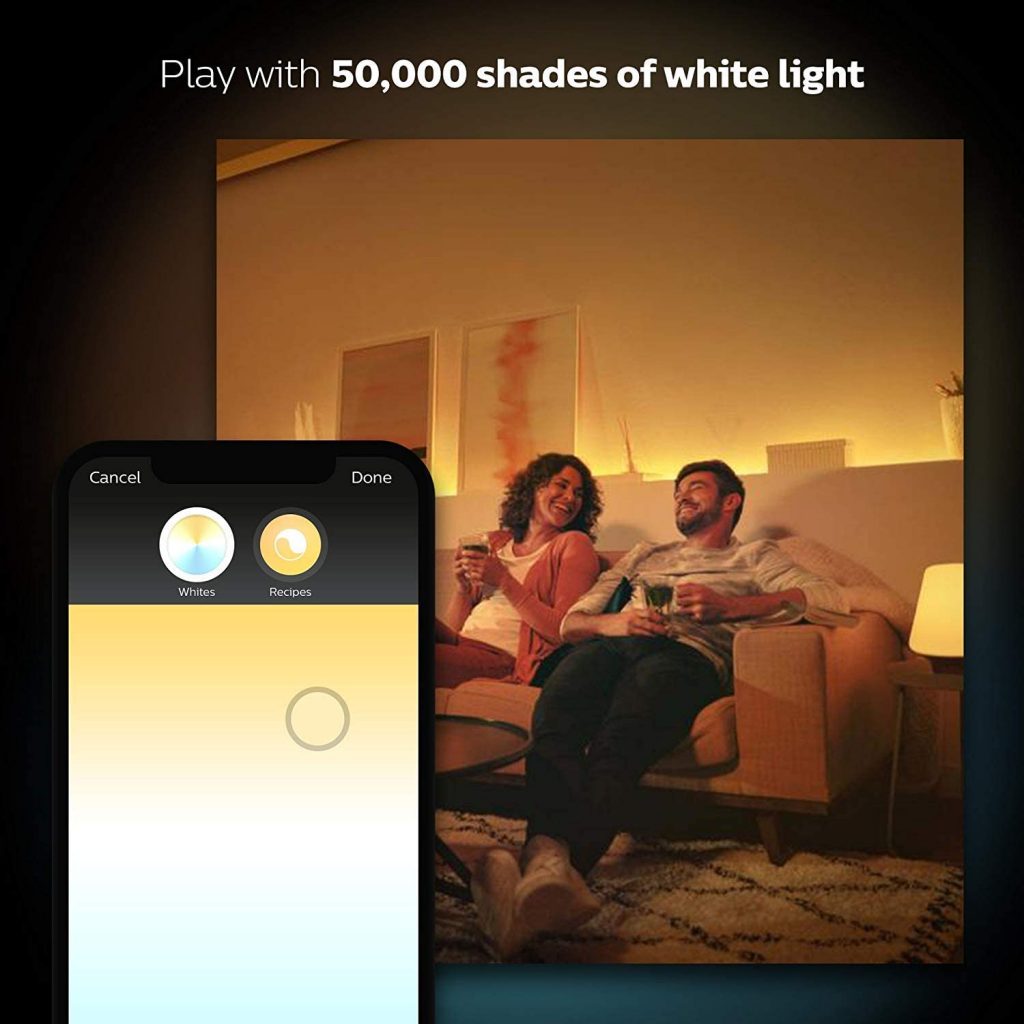 *Price does not include installation.